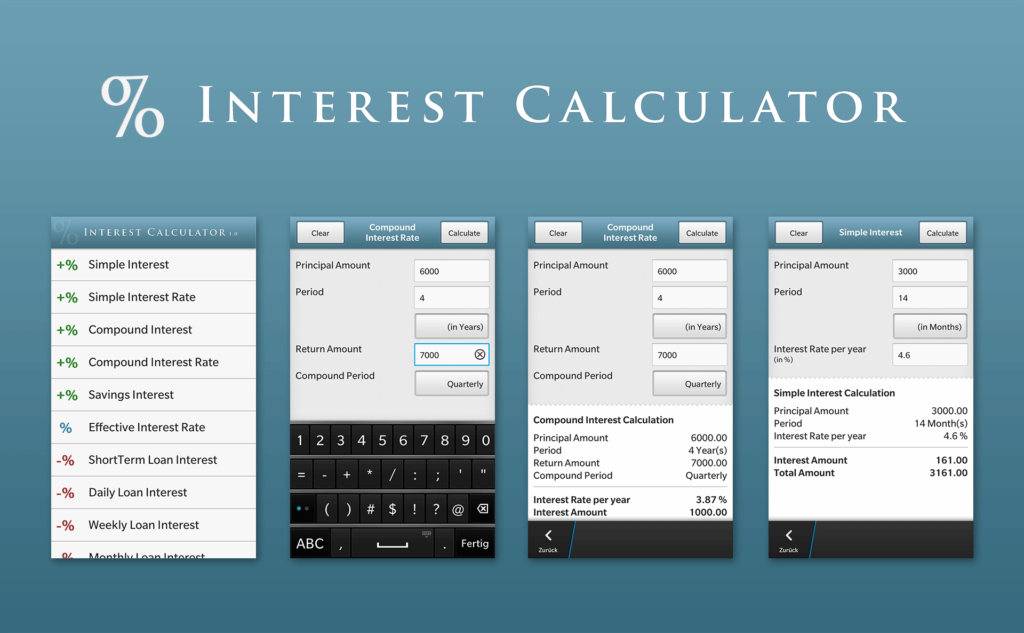 Select one of the 11 interest related calculations. Enter the values. The result will be displayed on the result-sheet immediately.
Currently 11 differnt calculations are supported:
Simple Interest
Simple Interest Rate
Compound Interest
Compound Interest Rate
Savings Interest
Effective Interest Rate
ShortTerm Loan Interest
Daily Loan Interest
Weekly Loan Interest
Monthly Loan Interest
Interest Only Payment
This App is designed and built for BB10 devices.
Screenshots